2020 we took the first step of advancing the diversity, equity, and inclusion of the Worldnet workforce by holding roundtable discussions with our employees. From these discussions we identified areas that needed improvement and developed unique goals we would work towards. We are proud to announce that since the start of our commitment we have accomplished the following:
Colleague
We hosted educational forums for our team members to increase cultural competency. They were provided opportunities to learn more about different cultures.
Black History Month – Lecture and dialogue on the Experience of the Black Body in America presented by Dr. Michele Gregory
Juneteenth – First year that Juneteenth was a recognized company holiday. Participated in a virtual tour of the African American Burial Ground in NYC where the team learned about the experience of Blacks who were enslaved in our city
African Burial Ground is the oldest and largest known excavated burial ground in North America for both free and enslaved Africans. It protects the historic role slavery played in building New York
Pride Month – Transgender Workshop & Discussion with Rebecca Kling
The Three Rs: Things to think about when working with trans colleagues or clients
Respect: How can allies respect what someone says about their identity, even if the ally doesn't completely understand it?
Research: Where can allies learn more about transgender identity? What questions are and aren't appropriate to ask a transgender person? Where can people find additional resources?
Relevance: Is a person's transgender identity relevant to their coworkers? To HR? To their friends and family? Why or why not?
LGBTQIA Language: Sex, gender, and an alphabet soup of identities
Intersectionality: Linking to other identity issues (e.g. race, class, religion, etc)
Working with Transgender Colleagues
Transgender Identity and Worldnet International ○ How can Worldnet International better market to the transgender community?
Putting it into Practice: Scenarios and discussion
Hispanic Heritage Month – Virtual Tour of the San Antonio Museum of Art focused on the exploration of art from the Hispanic diaspora. Movimeinto Dance Company Salsa class
Blindspot training via Litmos and Diversity, Equity and Inclusion Quiz: Check Your Blindspot
Community
Continued partnership with local organizations from our diverse community:
School Partnerships
Read Aloud
Holiday Gifts
Community Partnerships
The Arms of Love Community Outreach
Holiday Toy Drive
Holiday donations
Sheltering Arms intake center
Holiday donations
Holiday Toy Drive
Customer
BIFC – Black in Fashion Council partnership
Black in Fashion Council (BIFC) was started after the civil rights protests of 2020, as companies began reflecting on their diversity, equity, and inclusion shortcomings and failures. The organization's mission is to secure the advancement and representation of Black individuals in the fashion and beauty industries.
Saint Heron Library partnership
Worldnet was proud to partner with the Saint Heron Library in the free shipping and returns of the rare and vintage books to its readers. Worldnet provided free shipping in two drops of the library in October 2021 and January 2022. Solange's Saint Heron studio and platform has announced the launch of its free library of "esteemed and valuable" books by Black creators for research, study and exploration. Each reader will be invited to borrow a book of their choice for 45 days, completely free of charge. It is available via Saint Heron's website, saintheron.com starting Monday, Oct. 18 — further details on taking out the books is below.
The library is part of Saint Heron's larger goal to "build upon its urgent mission to preserve, collect and uplift the stories, works and archives that amplify vital voices within our communities."
LaQuan Smith – NYFW 2022
Worldnet recently supported the shipping of the collection of footwear for Womenswear designer LaQuan Smith for the Fall/Winter 2022. We provided free shipping for overnight service from London to New York for the Fall / Winter event in NYC.
LaQuan Smiith, born in Queens. Manufactured in NYC. To wear LaQuan Smith is truly an experience.
While this is simply the beginning of our continued efforts, we are excited to be a part of the change for a more inclusive, equitable, and diverse society.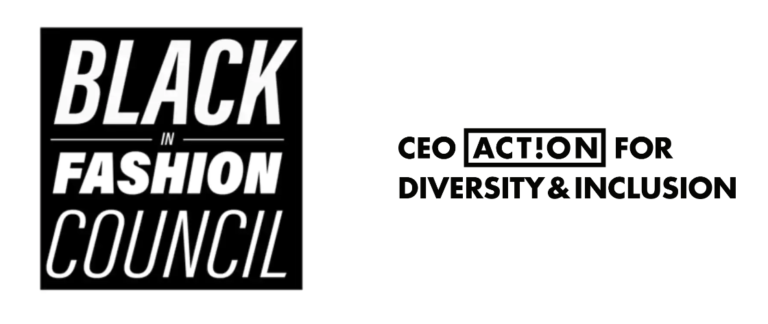 Our Global Team
We value our diversity at Worldnet. We understand the financial benefit of diversity, but more importantly we value the fun, flavor and flair that it brings to our family-focused culture.
Percentage of workers from minority groups and/or vulnerable workers employed in relation to the whole organization
Percentage of workers from minority groups and/or vulnerable workers in top executive positions (excluding boards of directors) (if applicable)
Percentage of women globally employed in relation to the whole organization
Percentage of women employed in the United States relation to the whole organization
Percentage of women in global top executive positions (excluding boards of directors)
Percentage of women in US top executive positions (excluding boards of directors)
As we continue to work on our commitments to further advance the diversity, equity and inclusion of our workforce we want to make mention of how important it is to provide a safe and communicative environment to accomplish our goals. We recognize that some of these conversations can be challenging however it is through the efforts of our team members that we work together and hold ourselves accountable. We are doing what it takes to see the change we want for ourselves and those around us.
If you are an up and coming fashion designer from under-represented group in the industry and would like to know more about how Worldnet can help including Logistics 101 training (export documents, commercial invoices, shoe declarations, US Fish & Wildlife, etc.), consultations, review of carrier rates, please submit your information on our Contact Us link.